Hygienic food packaging take-away boxes during COVID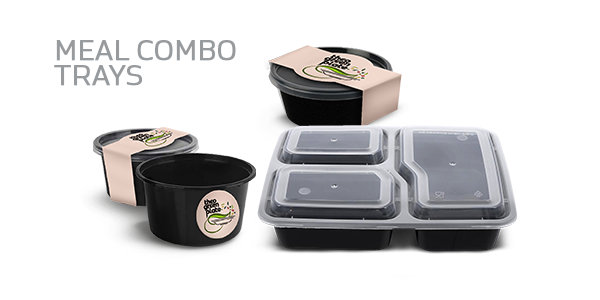 Given the situation today, all restauranteurs and take-away owners are worried about how the pandemic is going to influence food eating habits. While majority of the population is avoiding dining outside, there are many, who have no choice but to opt for take-away food. But with today's increased focus on hygiene, isn't it a relief to know that there are readily available solutions to help you protect your food and beverages? Whether take-away or home delivery is your regular business, or something you're now considering as a way to supplement your dining-in business, we have laid out a few ideas that can help you serve your customers better.
While everyone is fighting COVID in their own way, following the directives and government advise, we at Schmancy believe that when it comes to food packaging, finding a practical and economical take-away solution can make a huge difference to the world. Here are a few of the opportunities and advantages our solutions can offer to restaurant owners for boosting business and consumer confidence:
Single use that ensures hygiene

Food remains fresh with the lock-in technique

Our boxes protect food against tampering and contamination

Food safety certification

Customisation help you to bring your brand to your customers
These bio-degradable boxes are:
Compostable

Made from renewable by-products

Secure and matching lids

Customisable
Compostable and disposable hot and cold beverage glasses:

Perfect for professionals seeking cost-effective design

Matching lids

Flip plug that protects against leaks

Ideal for customers who want to drink coffee on the go

Convenience for single use

Appetising designs for every need

Stirrers made from cornstarch
You can choose from a wide range of take-away packaging options that we have which include bagasse bowls, boxes, cups, glasses, stirrers, forks, spoons, cutlery, plates, trays and so much more!
Why brand building is important now?
With more and more restaurants converting their kitchen to take-aways, it is more important now than ever before that every restaurant opt for customised packaging solution. Restauranteurs must remember that their packaging sends a strong signal about their business and if their packaging can talk about values and messaging on the food packaging box, not only will the packaging stand out, but there will be a brand recall value and the packaging will be a differentiating factor.
Today, restaurants everywhere are showing incredible creativity by adapting to newer conditions, and at a time when hygiene is in everyones mind, it might be useful to know that our manufacturing sites and outsourced production from third-party suppliers meet the quality and hygiene standards that have been directed to be followed by advisories.
To know more about our products or to place an order for your restaurant please call us today at 9113849088 or send in a query to info@schmancy.in