Christmas Collection: Schmancy's Best of the Winter World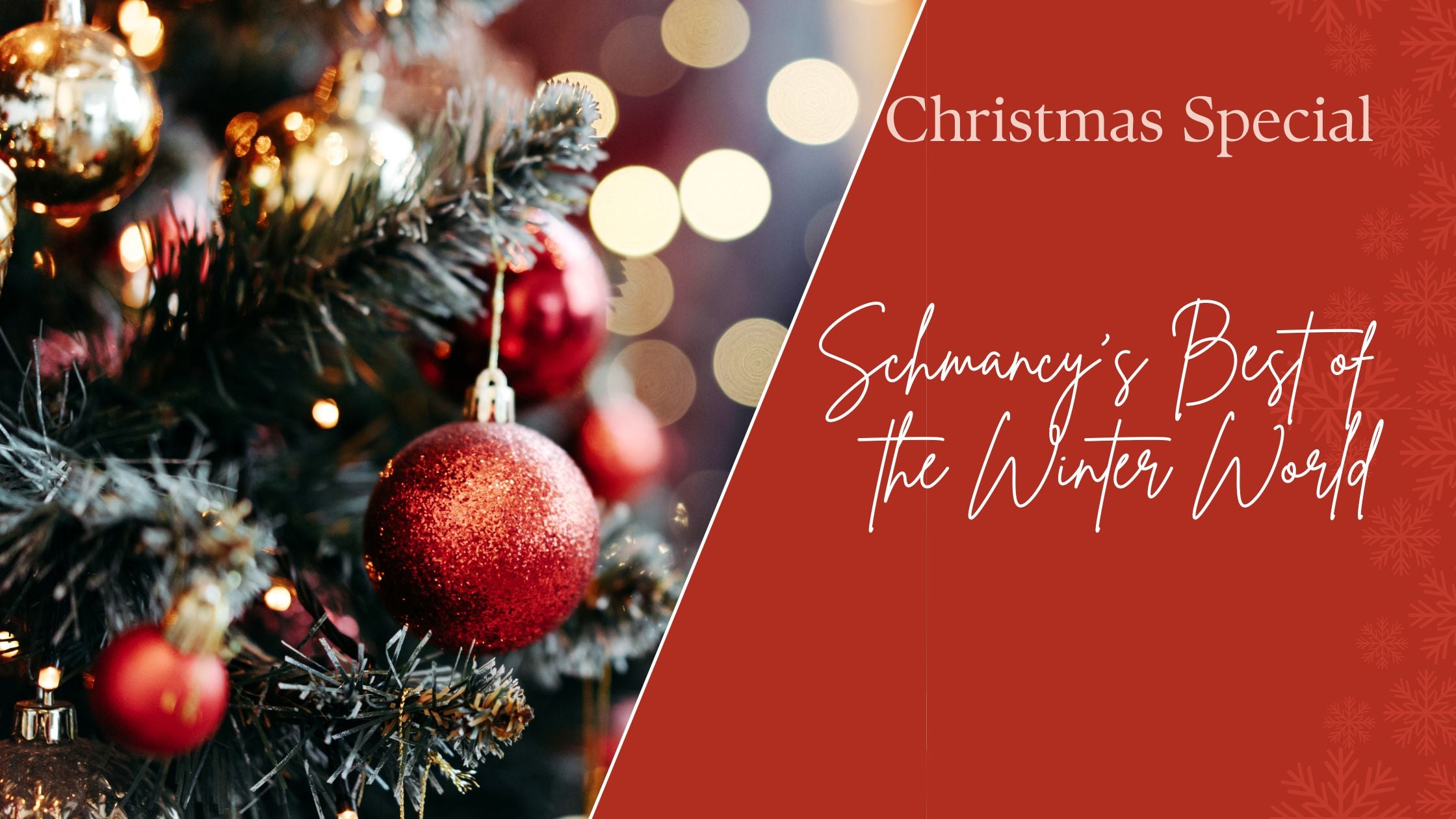 Let it snow!
What is your idea of a favourite Christmas Gifts Packaging Story? Through the years, it's the 'Holiday Spirit' that has accounted for the best hours of 'Christmas cheer'. And in lieu of this glee, our Christmas Packaging Collections endeavour to feature a makeover of different chronicles of the Christmas Delights!
Inspired by the spectacular, sparkling Christmas world, we curated designer boxes that echo 'The Christmas Spree', by depicting the joyous, snowy 'Christmas Celebrations Night'. What we love about it all is, "Re-staging the Classics": a venture to pick and design a story-telling illustrated by Christmas visual metaphors.
Responding to this concept, we are thrilled to share our best winter projects! 
 (1) A collection of customary 'Vintage Wreath' design to bring in 'good luck', a shining 'Blue Bauble' box set and solid 'Red Decorative Gifts' set up on a snowy background! These base designs are iconic with a contemporary touch of Golden & Silver Foiling that directly evokes a sense of nostalgia- celebrating this festive tradition, all the memories of childhood and the glorious merry-making times!
(2) Putting on the spotlight, next comes our personal favourite - a funky, modern illustration of 'Santa Dab on a Box'. Ooh! So Exciting. Have you ever seen it before? It's a joyous representation and far more contrary to the typical creatives we've previously seen. Also, a minimalistic 'Santa belt' is a witty and easy visual treat that does the job and carries the Christmas frenzy around in a simple box!
(3) The final stand-out of our Christmas rave, is a different collection of carefully curated eco-friendly boxes with die-cut Xmas trees, and jingle bells windows! This composition bears the core idea of reflecting on delightful Christmas components and a 'playful mood' to carry! Furthermore, we extend our gratitude to all for making it one of the best-selling collections, that undeniably, takes the top place on the shelf!
If you're up for creating a sustainable packaging journey for your product's experience, we welcome you aboard!
Reach us at-
+91.9113.849.088
or to find more collections,
click here.